Big Kids
When Kate and Simon's parents start having funny turns, behaving like delinquent kids and running amok, it takes the kids awhile to work out what's causing it. When they do realise that Ming the Mindmaster – a tacky hypnotist who put on a fundraising show at their school - has done something to their minds to cause these regressions, the kids find he has gone away on tour and can't un-hypnotise them. They are on their own with this problem and it must be hidden from the world at all costs! Many hilarious adventures and hair–raising escapades follow, where Kate and Simon have to control their unruly parents and cover up for their misdemeanours. They learn a lot about themselves and parenthood along the way, and while they're trying to discover what's triggering these attacks and track down Ming, the whole family starts pulling together like never before.
This is a fabulously funny comedy drama show I created for CBBC, which first aired in 2000 and has been repeated every year since then. It was put together by a brilliant team at the BBC and all the writers on it did a wonderful job. I wrote 3 episodes and helped mastermind the ongoing plotlines. Now a whole new batch of kids are enjoying the show.
Since it does seem to be so popular and successful, I am working on a film version of Big Kids right now. It will be very different from the TV series – a much bigger, more complete and self contained story , where I'll be exploring all the scenarios that weren't possible on TV due to budgetary restrictions. There has been interest in the film rights for some time…so you never know what might happen.
Shaun the Sheep - Sheepless Nights.
The show has won an Emmy, a Writers Guild and a Bafta
. Everyone loves Shaun, the resourceful little sheep and his heroic adventures. In this episode
the sheep are forced to spend the night with their sworn enemies the pigs overnight
. As usual Shaun saves the day, or the Night. This show has won an Emmy, a Writers Guild
and a Bafta, where they showed a clip from my episode! How cool is that?
The Hoobs
Three episodes of the pre-school puppet show about the travelling Hoobs on a voyage of discovery for Jim Henson Entertainment/C4.

Winner of the 2001 BAFTA award for best pre-school programme.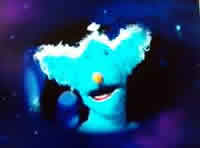 Star Street
Five episodes over 2 series of the music and dance show, featuring pop group the All Stars and whacky surrealistic happenings in a fantastical house, for CITV.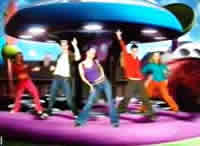 The Blobs
Five episodes of this pre school animation for Siriol Productions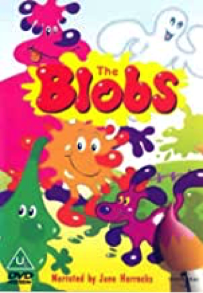 Camilla can't find a ballgown to fit over her hump - until he mum helps her to become the belle of the ball - and saviour of the guest of honour!

Animal Stories
5 episodes of the pre-school animated series in verse for Collingwood O'Hare/ITV/Disney Channel, read by Nigel Hawthorne. Including Ralph the Rabbit, Camilla the Camel, Sammy the Hippo, Eric the Elephant and Peter the Peacock.
Winner of the 2001 BAFTA award for best pre-school animation.
Website link:
www.collingwoodohare.com
THE MAGIC KEY ADVENTURES
2 episodes of this animated adaptation series exploring reading and literacy in a fun and adventurous way, from the Oxford Reading Tree.
Website link:
www.bbc.co.uk/cbbc
Chuggington - Koko's New Look
All episodes now broadcast.

Gypsy Girl
One episode of the live action children's drama about a gypsy girl living in the modern world, for Film and General/CITV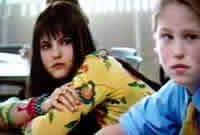 Series 2
- Angelina and the Forces of Nature, Angelina and the Marcel Mouseau Challenge.
Shaun the Sheep
-
Sheepless Nights
Series 2
-
The show has won an Emmy, a Writers Guild and a Bafta
.